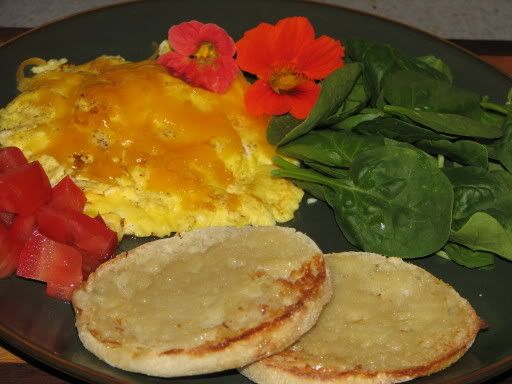 My friend Laurie has been raving about this breakfast for a while now, so I had to try it... unaltered (except I did add cheese... I used my last avo last night in tacos. lol!)
I added a spinich and nasturituim salad on the side becuase I have been needing the iron, and it was delicious! I will def be making this dish again.
Thanks for the inspiration Laruie!