Here are our new additions to our fast growing family.
Our sweet baby hens!
We call them our 'flowers' because the kids and I have named them (clockwise from left) Clover, Sage, Rose,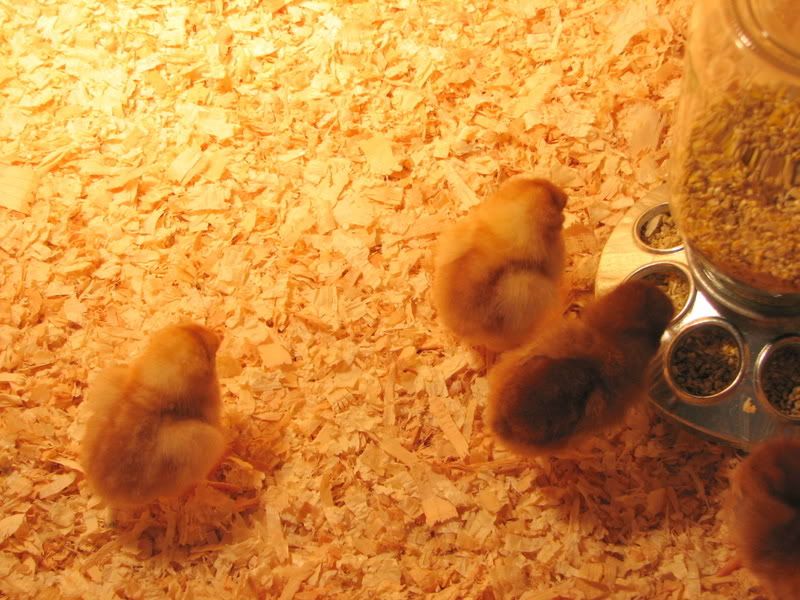 Lilly, Violet, and Iris.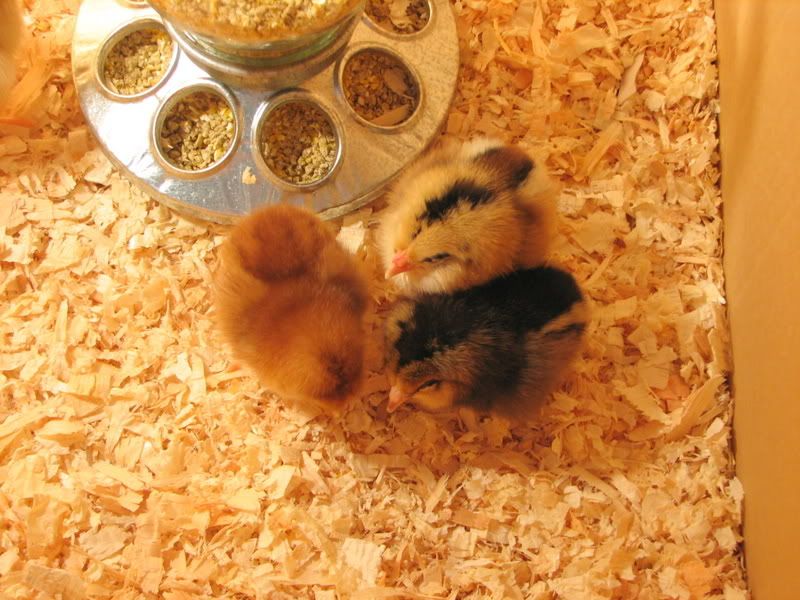 We got two of each kind, Araconas (the striped ones), Golden Sex Links (the blonde ones), and Rhode Island Reds. By the end of the summer they should be laying and running around the yard. For now, they sleep, eat, poop, and peep. And the kids are just in love.