The kid's kitchen is almost done! It was so easy to make I was surprised. I made it out of a couple boards that I found in my dads garage, and some craft stuff from Home Depot. The plans were these ones:
FamilyFun: Kids Sized Kitchen
I was really happy I got to pull off such an earth friendly version. Now just need to find a faucet.
Heather and I got together and got them this awesome set of kitchen stuff. She said she had tons of fun picking all the stuff out from goodwill. Some of it is really great stuff!
I also got a whole bunch of play food from
Waldorf Play.com
. What a great site!!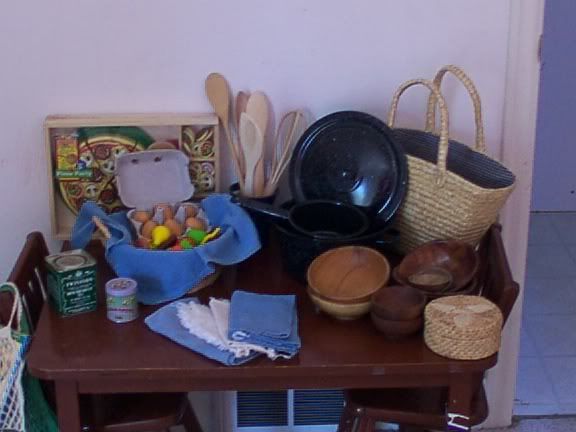 I was hoping to get them these too, but it didn't work out. Maybe for Christmas.: