I went out side
because
the tiny, happy birds were freaking out in the sunflowers when I went to pick beans for dinner. I thought I would get a few pictures of them. I saw this little guy on my fence and snapped quick shot of him before making my way to the sunflower bed.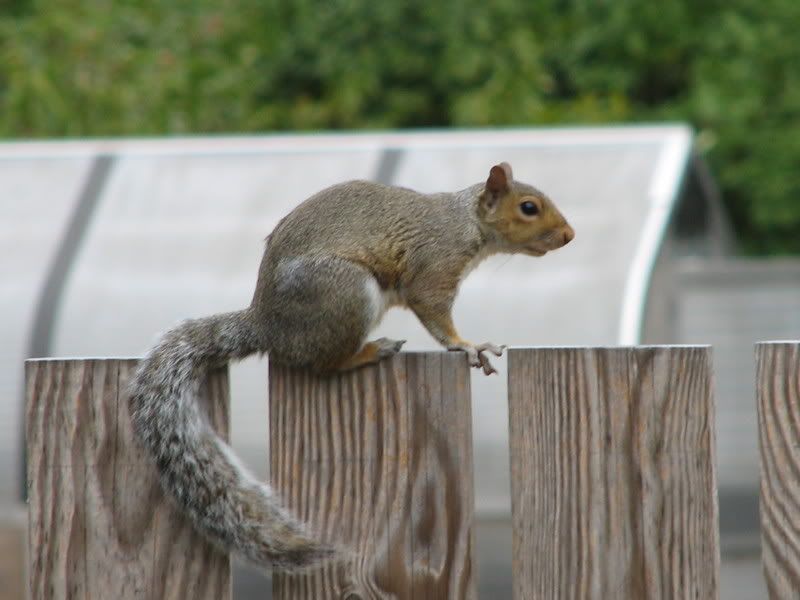 I went around the fence (into my neighbors front yard) to take some pics of the multi colored flowers (because the birds were now gone ) and out he comes... RUNNING down the fence.

What does he have?

A WHOLE sunflower head! lol! Obviously complete with tasty seeds.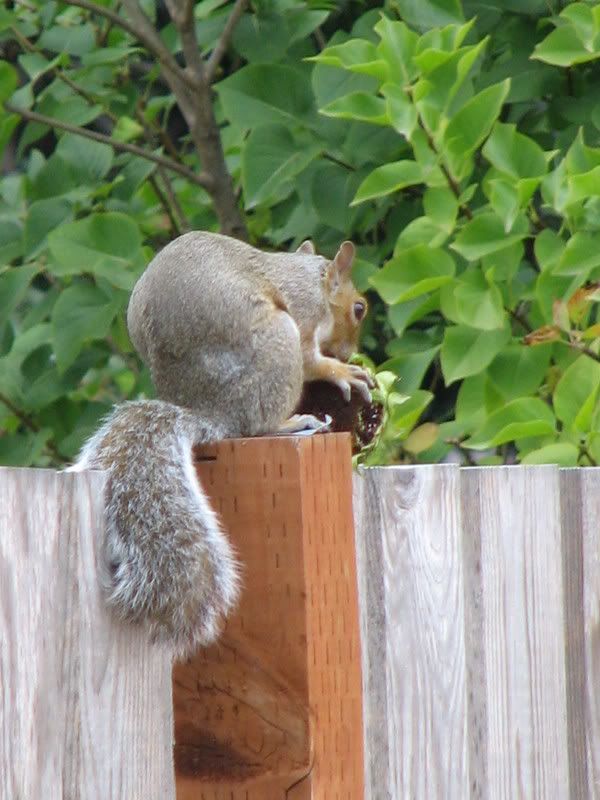 He stops about 20 ft down the fence and starts munching away.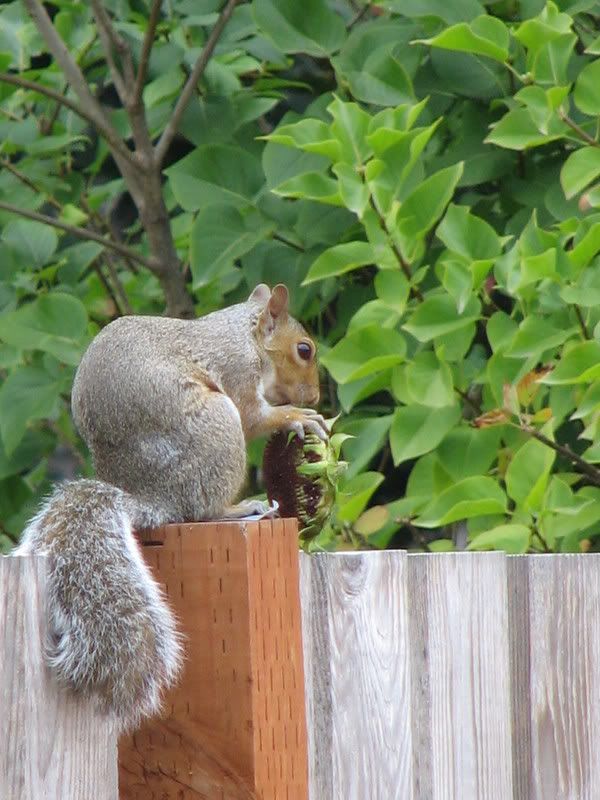 Cute little thief isn't he?