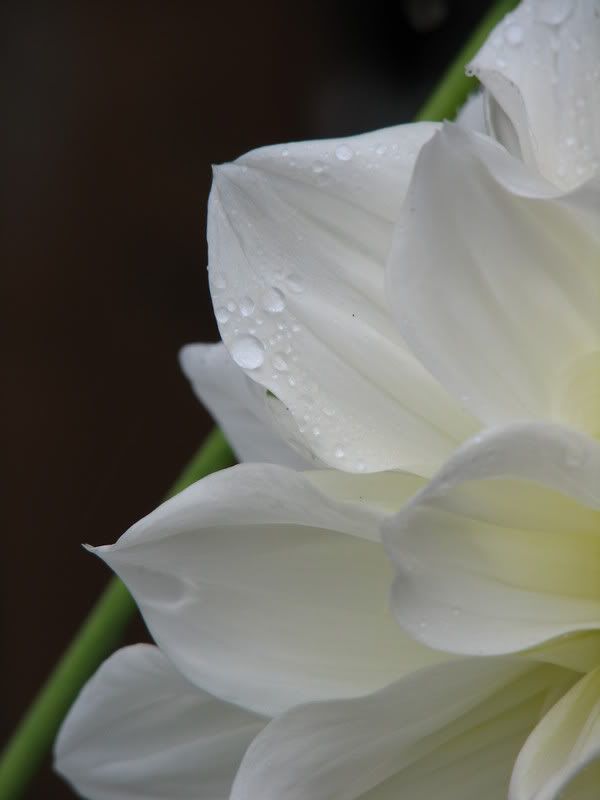 Light patter all afternoon on my bedroom wall. The kids playing in the backyard with umbrellas. Everyone wore a coat.
Fall in the northwest is filled with longing for warm soups and fresh baked breads. These rainy day moments are what a lot of us live for. We wait for the heat of summer to disapate and the cool breezes and light rains to move in.
When I went to the garden to pick tomatos for dinner I saw unimagined beauty just waiting to be captured. It is the only time since I have had this camera that I have wished for a better one. The dropplets were too intense to catch on film, the beauty to small and delicate. I tried, but I truly fail to do it justice.