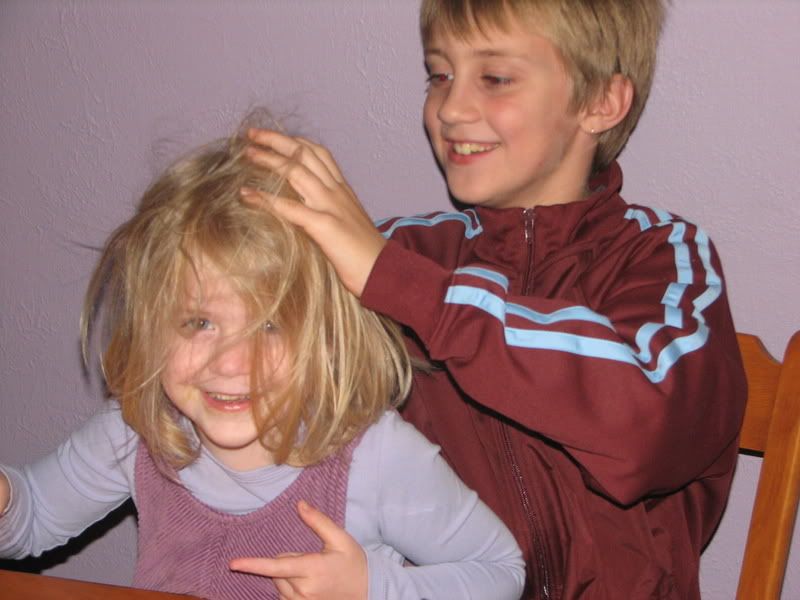 Alex and Cyan are the light of my life, and also often the bane of my existence. Aside from the toys on the floor, the games in which if I do
not
referee blood ensues, and the endless tasks that it takes to be a mom of two unique and intelligent children I love them with all my heart. Little is already showing his colors via the 1am cervical kicks and the endless pounding when Don and I are trying to get alone time. I am sure he will fit right in with my other blonde beauties.
To quote a good friend:
"So we asked for intelligent, independent, and strong children... and God damn it... we got them."