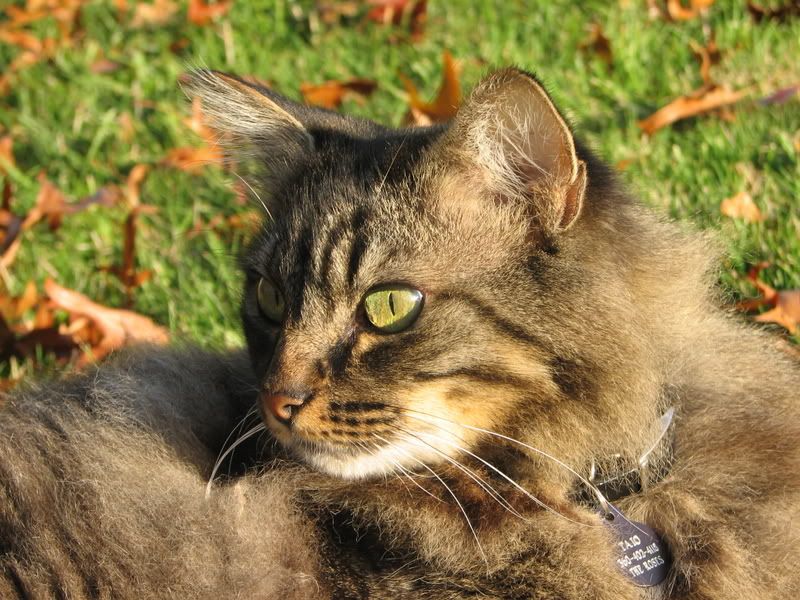 Here is my cat. His name is Taio. He is 8 years old this month sometime.
I found him when exersizing horses with a friend, he and his 5 brothers and sisters were on the side of the road huddled around their mother, who had been hit by a car. I took him home and my friend found homes for the rest. He has been a wonderful cat. He doesn't meow and he is the most even tempered cat I have EVER met. I have never even seen him hiss unless hurt. He is a chubby ball of love and deffinetly a wonderful member of the family.
Happy Birthday Taio!