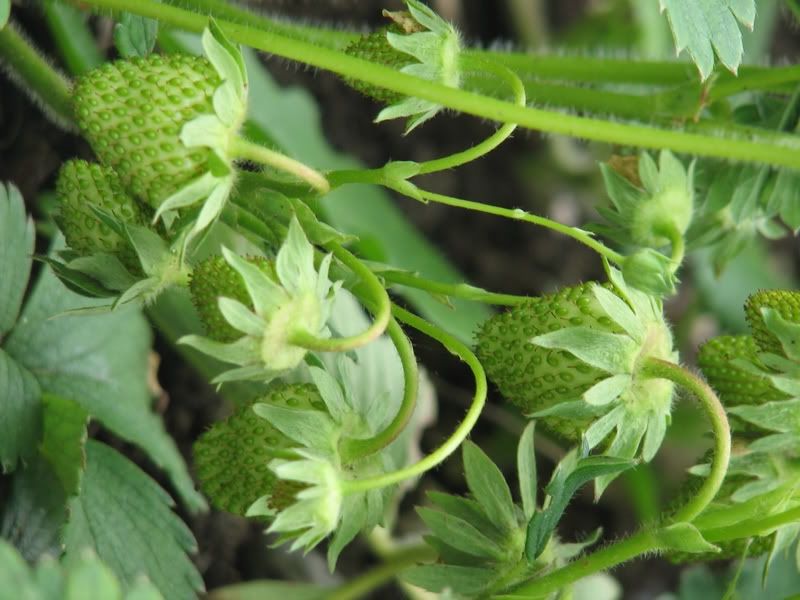 The promise of bounty is full through out the yard. There are tons of green berries everywhere. These are just a few of the sweet strawberry patches that are starting to grow and get seeds. Soon they will start coloring, and then sweet harvest.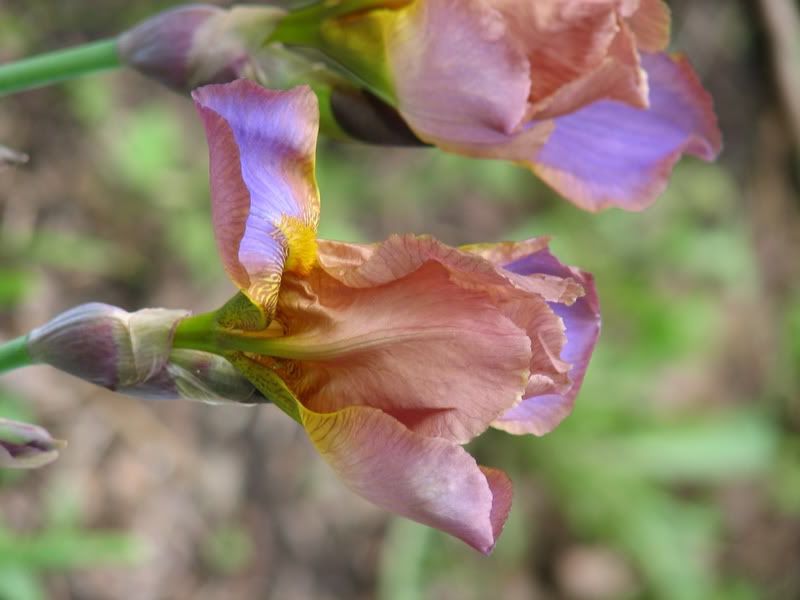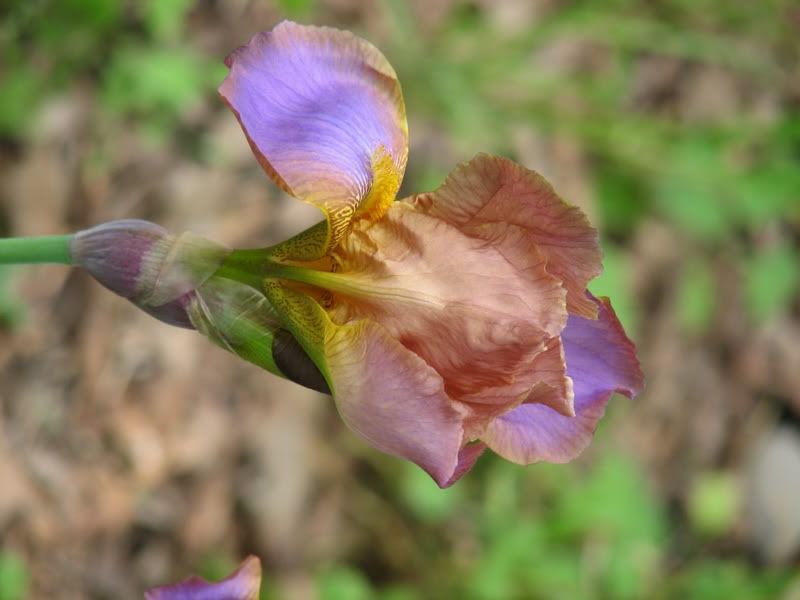 These Iris' are from my dads yard. They are pretty much the most stunning iris I have ever seen. The odd color gives way to this beautiful purple on the edges of the petals. They get darker as they get sunshine. Stunning!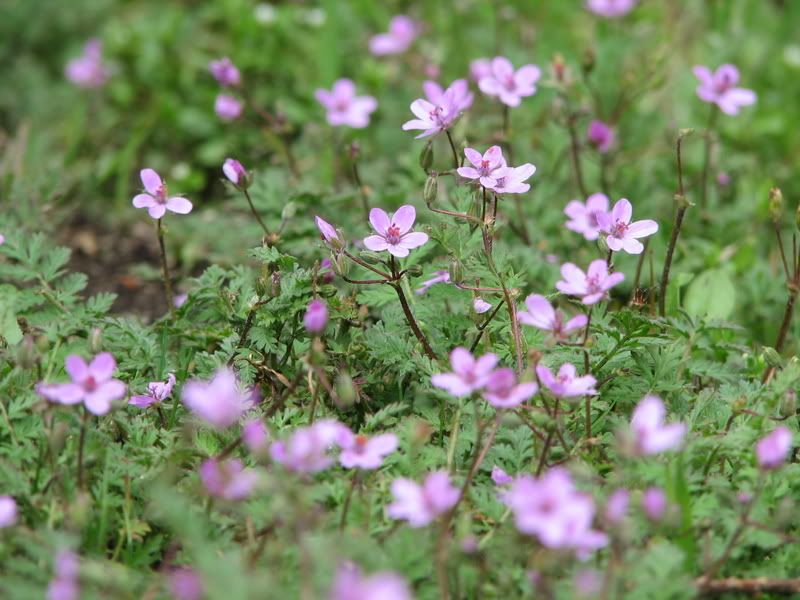 And yet, another fairy area of my yard. These flowers are about 1 inch tall, but they cover the ground under the Truffula Tree in the back like a blanket of tiny cotton candy. It seems like the perfect place for fairies to play.