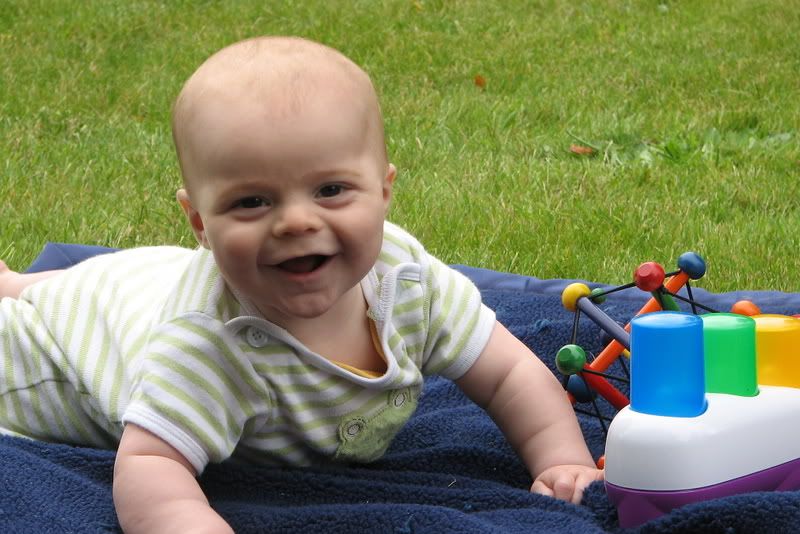 Almost 5 months ago I welcomed this baby into the world from my body. Now he is rolling, starting to crawl, and gets upset every time we eat something he can't. He smiles at everyone, and loves to laugh. He is the most charming child that I have ever met, with these inquisitive eyebrows that make you think he is always thinking a very deep thought. His smile is infectious, even at 3 in the morning.
5 mos ago it was hard to imagine so much joy could have come out of that pregnancy that was so hard, but now I can't imagine my life without him.
He is my love and my joy.