I spent $50 in the last three days on two things... a shower curtian and a picture frame. We painted the walls last week and I pulled a few more orange elements in from around the house. Before this bathroom had light yellow walls (terrible for my blonde pale complextion) and purple shower curtian and towels. We got the new towels for Don when he went to academy (anyone remember that?) and so when he came home I realised I really liked them. I loved the purple, but the toupe wall color I picked has a hugh of rose in it, and none of the purple looked good anymore! So this is what I did: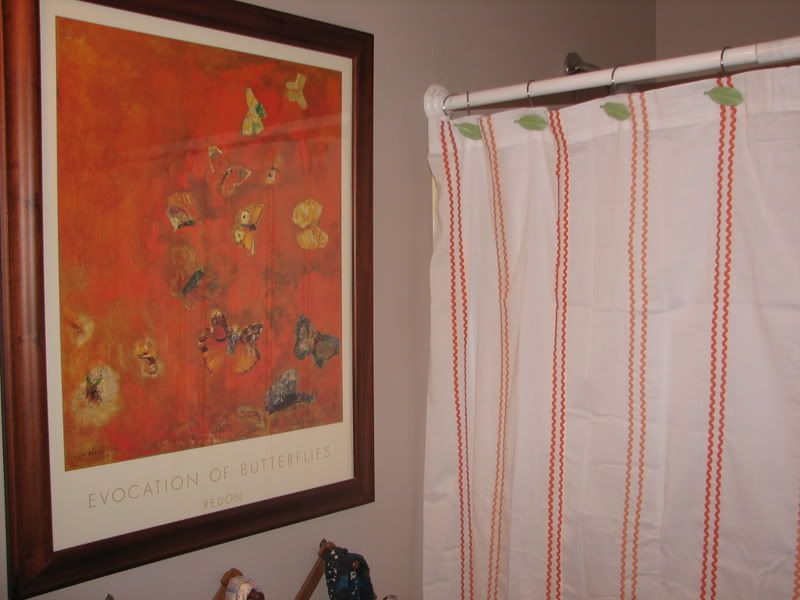 (sorry no before shots. I hated the bathroom before)
Taupe and the Orange. I like it, but don't know about the rick rack shower curtian. All of mine have been grown up and beautiful... not fun looking like this one.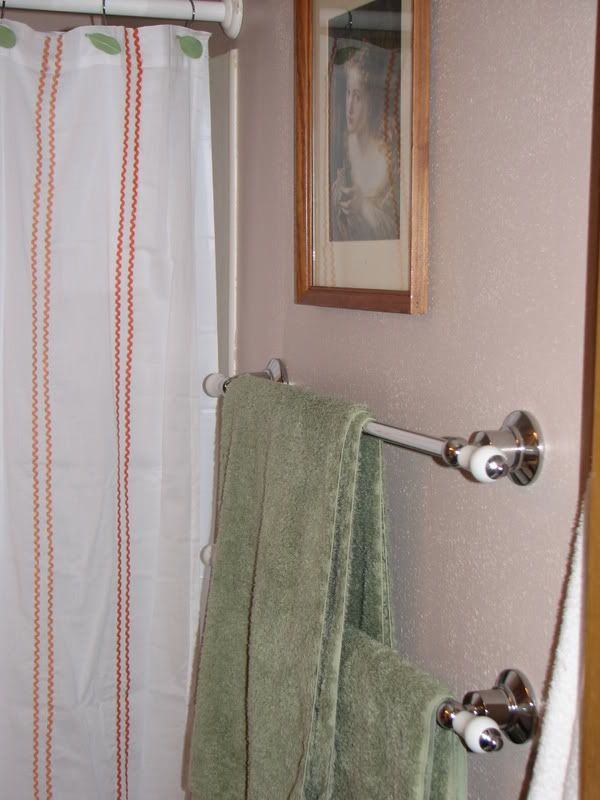 The poster was one I have had FOREVER, but it was behind my door in the bedroom. So when I went to put it up in the bathroom Don insisted on a frame (make the man paint for a day and he turns into Martha Stewart I swear!)... I love the picture... but I am trying to decide if I like it with the shower curtian. It is a bold statement that is for sure.