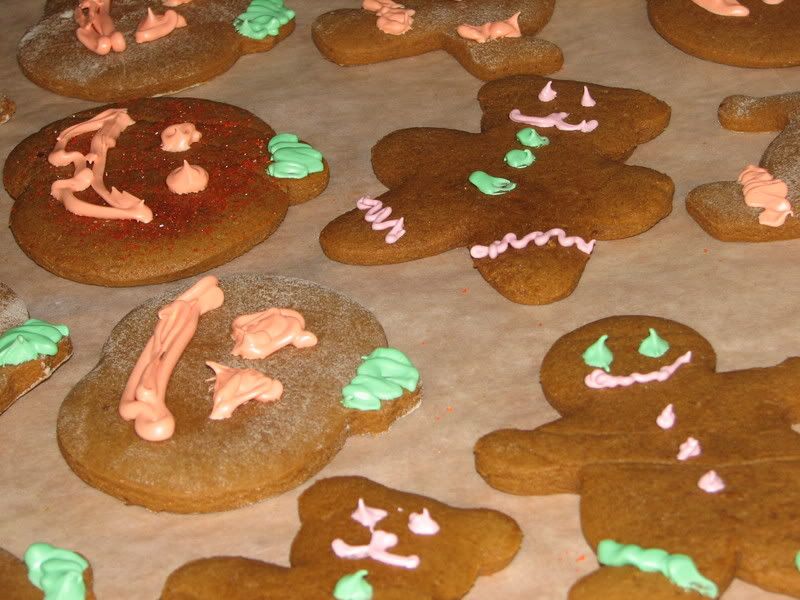 Cyan brought home a recipe for Gingerbread people that didn't include shortening. I was thrilled as I never use shortening and this has always stopped me from making ginerbread in the past (although I could have looked on line I am sure, but just always found another cookie to make instead). Made by me, decorated by the kids.
Gingerbread People
1/2 c butter (whole stick)
2/3 c dark brown sugar
1 egg
1/3 c molasses
2 3/4 c flour
1 t. baking soda
1 t. salt
2 t. cinnamon
1 t. ginger
1/2 t nutmeg or 5 spice
Cream butter, brown sugar, egg, and molasses.
Add dry ingredients and mix well.
Roll out and form with cookie cutters or with just your hands.
This makes one large gingerbread man or 15 smaller cookies.
Lg cookie, cook 15 minutes at 375*
Sm cookies, cook 6 - 8 minutes at 375*