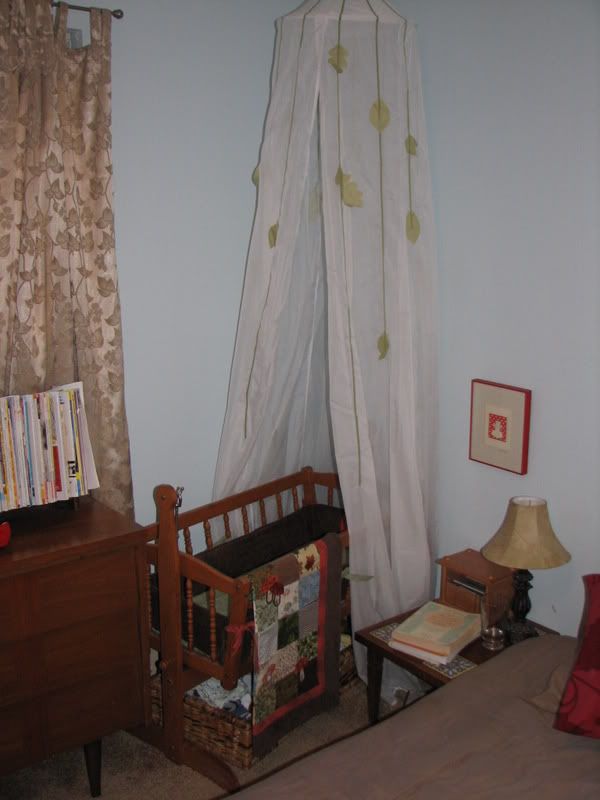 I have been working on this all week. I have been collecting leaf prints from my friends on Sewing Mamas, and then did the quilt out of them. There is a lot of love in that sweet little quilt. Then I got some scrumy soft corderoy (my favorite fabric) and the idea for this set was born. All leaves, mushrooms, and snails it seems to fit a little boy... although not necessarily a baby. But I really like it.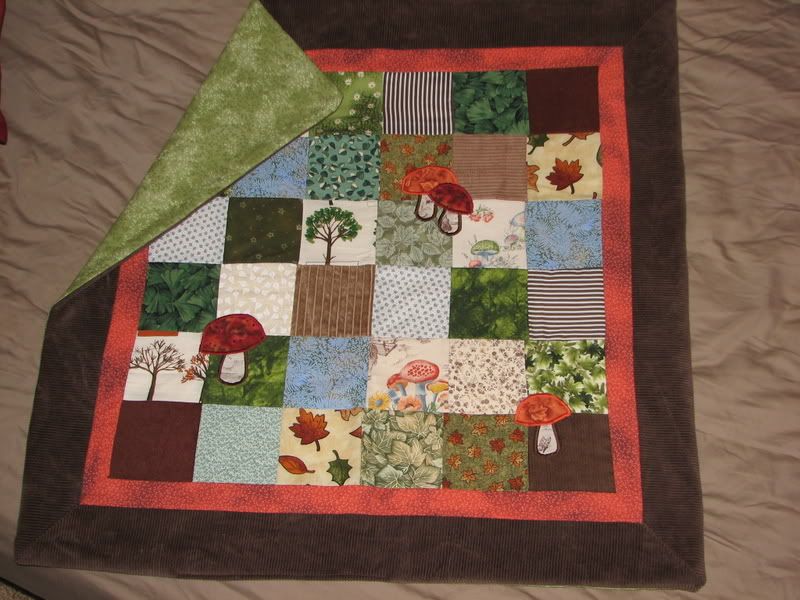 Here is a close up of the quilt. Each print found it's place nicely. It is backed with a tiny leaf calico that I just LOVE. It is brighter than the sheet fabric but similar style and just as soft.
Here is the whole set. This was my first bumper and fitted sheet ever. The bumper has coordinating ties. One set matches the sheet, and the other matches the spark boarder on the quilt tieing the set together. The mushroom appliques at the top of the bumper are both coordinating fabrics with the bottoms done in some super soft wide whale cord.
And here is the finishing touch. A friend and I looked and looked for a snail that wasn't pink a couple weeks ago. I finally found one while picking up the curtians at Ikea. When you pull on the head and strech him out he plays Lullabye and Goodnight. I love it... it fits perfectly and is so cute!
Just 10 more weeks. Then I will have pictures of this set with a baby in it. :)