I have talked before about my obsession with making food like the fast food places without the junk right? Well here is part 2 of that post. Chicken Nuggets. I almost have the recipe right now...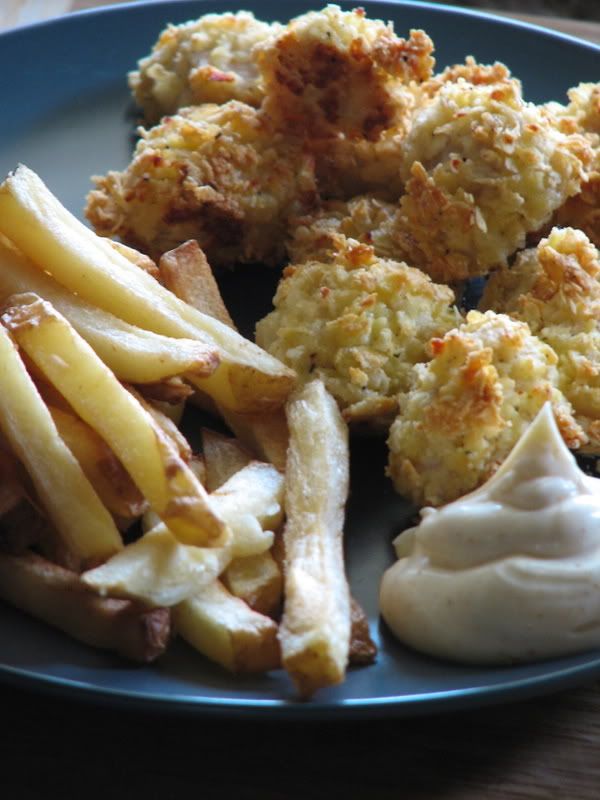 Potato Chicken Nuggets
2 lg chicken breasts
2 cups Betty Crocker Potatobuds
(they are just freeze dried potatoes)
3 Tbs Butter (melted)
1/4 c Parmesan Cheese
1 tea Black Pepper
2 beaten Eggs
Cut chicken breast into cubes. Mix the Potatobuds, Parmesan cheese, and black pepper together. Mix in melted butter. Dip the chicken peices into the beaten egg and drop into potato mixture. Place on a broil pan in a 400* oven until golden brown.
Make sure you have dip... this one I made is just Mayonaise, a splash of lemon juice, and mild curry powder. It was good. :)
I added Alexia organic fries on the side to complete the illusion.