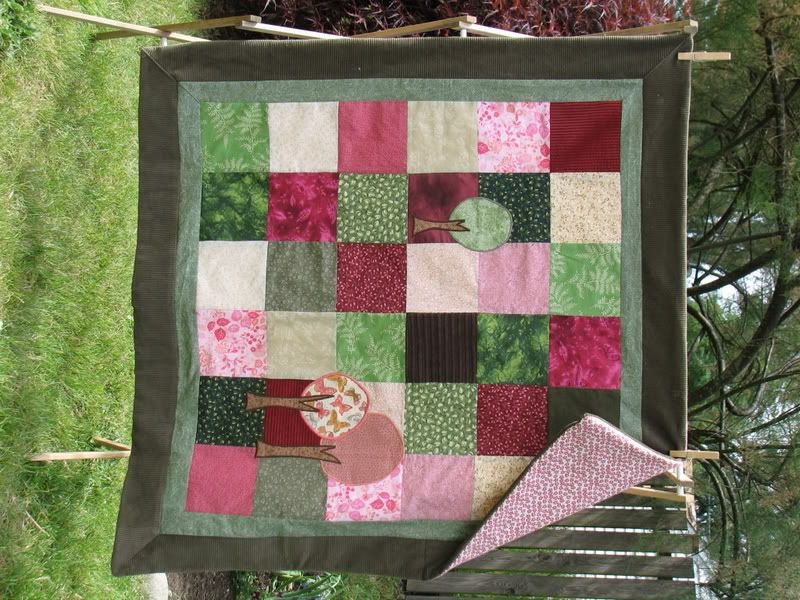 This is one of the three quilts I finished today. This one is for a friend and her future baby. There is a lot of love in this quilt. Pink and sage greens with vintage fabric tree appliques. The butterfly fabric that adorns the bottom left tree is from 1978, and the brown baby flower tree trunks are from my aunts fabric stash from when her girls were little. Both of these I was saving for a special project and they just were perfect for this quilt!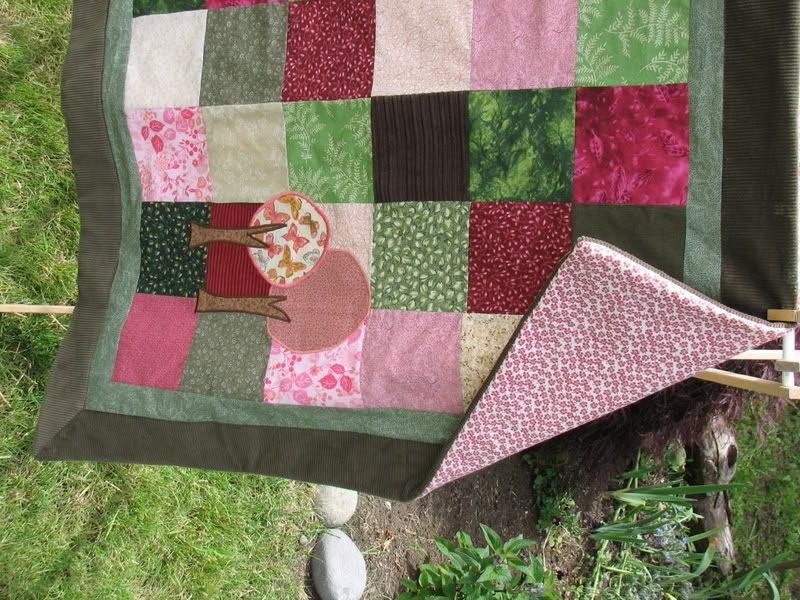 This one is in imitation of Logan's baby quilt. It isn't perfect, but it is well made and I love the little rough edged mushrooms! So cute!
Someone asked me for a girly version of Logan's quilt.... so here it is. Same adult type colors, and same mushrooms, but with a female air.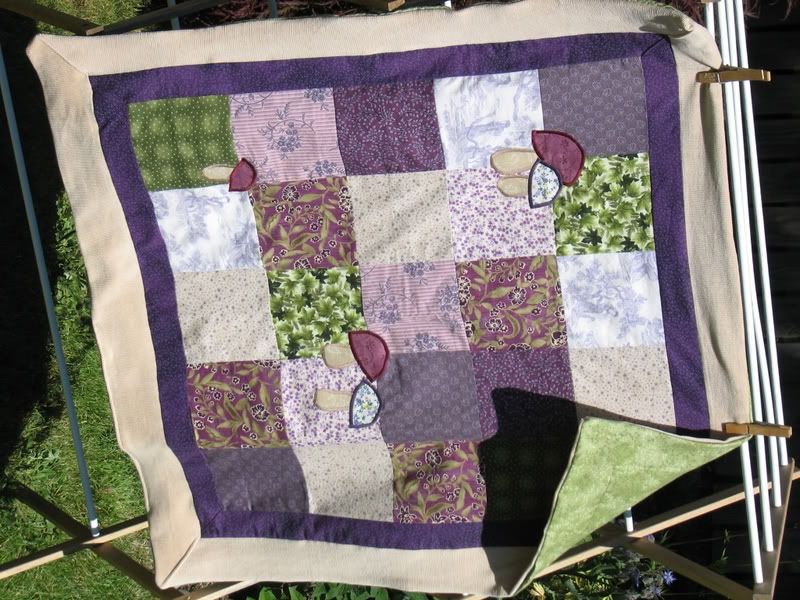 The fairy fabric in the background of this picture is a favorite of Cyan's. She has a skirt made out of it.
I just love sewing and am very happy to have my space fixed up and back in working order! I think I would consider these a good days work.