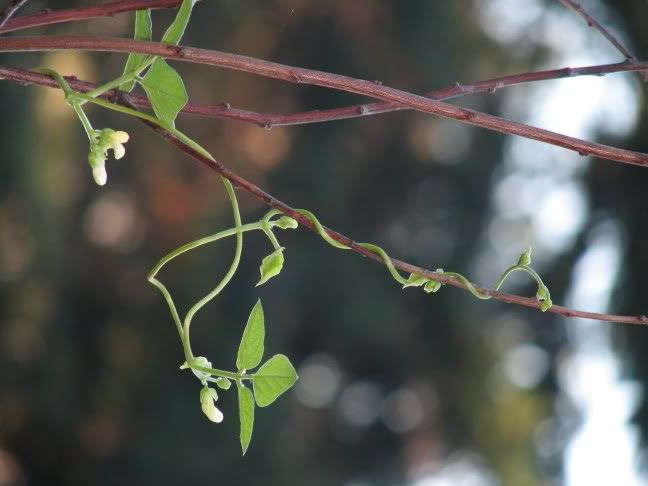 ~ Bean vines from 2007 ~
How does your garden grow?
I am looking ahead at my garden, and already getting really excited. I have where the beds will go, and I keep changing what is going to go in them... but I don't mind. Honestly it will look completely different than any of my plans because that is me.
I waited too long to move the roses and now that will have to wait until next year, so I will only be putting in 10 beds instead of 12. Can't kill the roses.
I walked up to the apple trees with my best friend this afternoon. There are leaves coming out on the Gravenstein. That is SO exciting! My first apple leaves! The plum in the front is still very much dormant... but that is ok too. Got spread the exciting around. ;)
I got to thinking this morning about my gardens past. And I thought I would share with you some pictures that I look back on to inspire: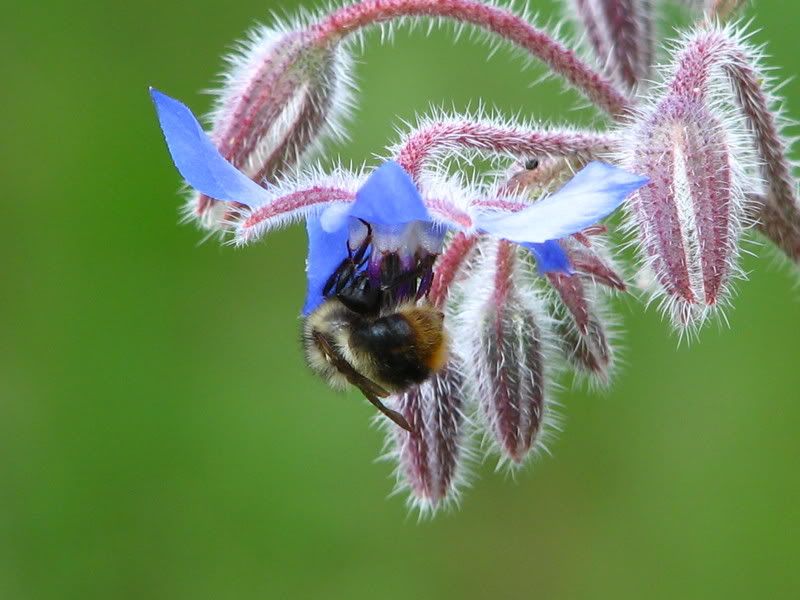 ~ Lazy bee in my borage ~

~ My garden helper ~
Please forgive my lack of posting. Don is back to work (his last day before a three day weekend) and I just haven't felt inspired to do anything but read lately. I have tons of crafts that are half done... or planned and not even started. Perhaps in the next few days I will get to them... but for now, I am just giving myself a lot of grace.