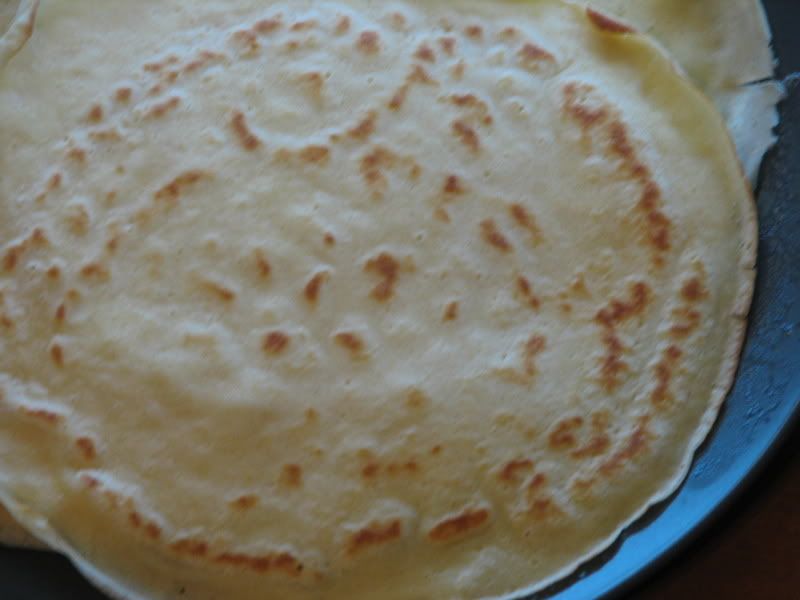 I love these pancakes and so do my kids. We usually fill them with peaches and/or applesauce from our pantry and eat them with whipping cream.
Here is my super simple crepe recipe.
3 eggs
1/2 c milk
3 Tbs melted butter
1/2 tea salt
1/2 c spelt flour
1/2 c unbleached flour
Add wet ingredients into the blender. Blend until well mixed. Add the dry ingredients.
Heat a pan to med heat. No higher. Put a little butter in the bottom of the pan and pour the crepe batter into the center of the pan. Pick the pan up and adgitate it from left to right until the batter covers the entire pan bottom. When the center appears dry and the corners start to lift, flip the crepe and brown on the other side.
If the batter is thick, add 2 Tbs milk to the mix until it seems right.
Repeat until batter is gone.
(I will get a better picture later, my batteries died)