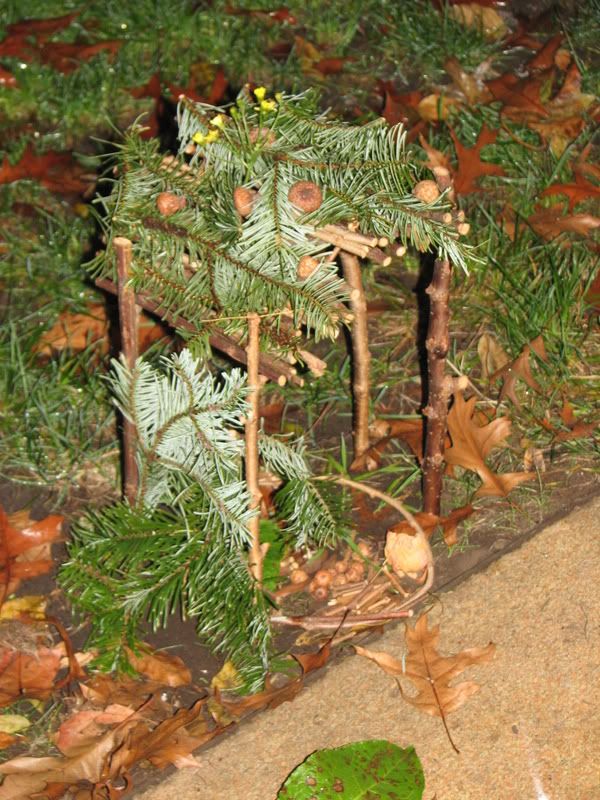 What do Domestic Goddess children do on the weekends? They create things of course!


Here is my sons fairy bower.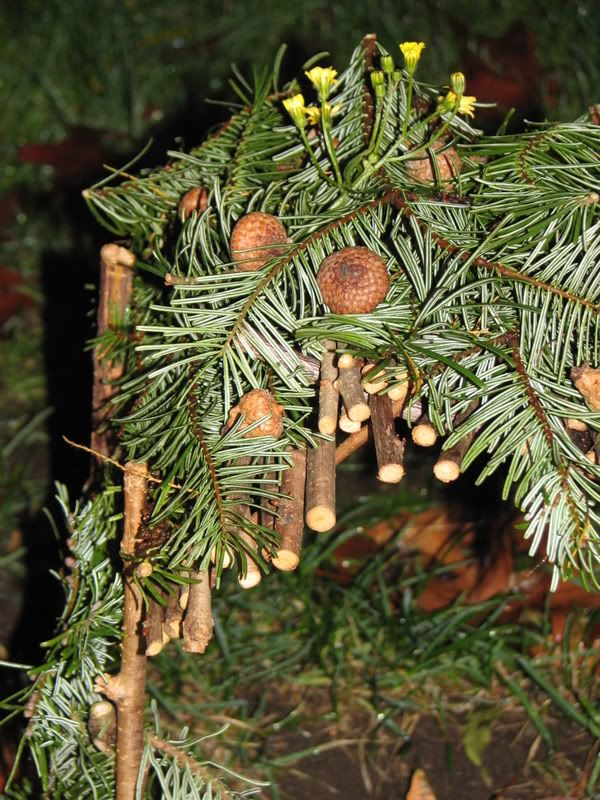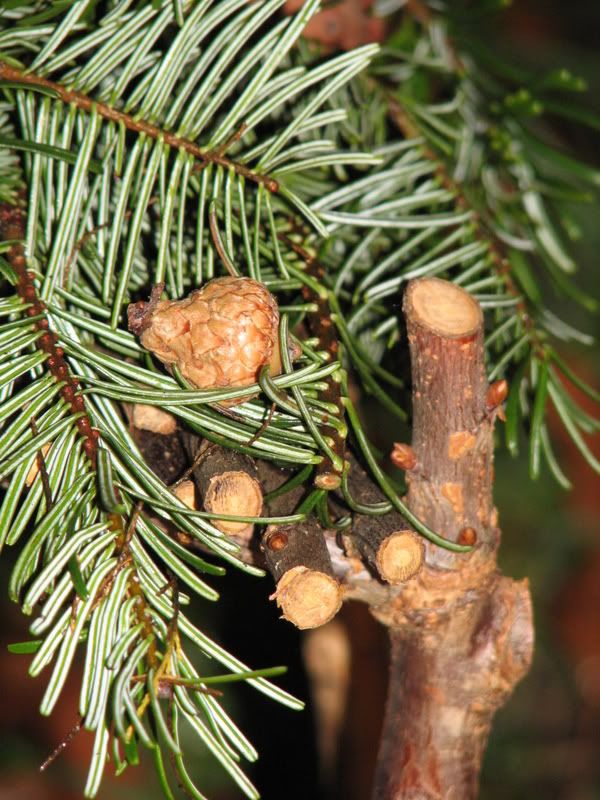 He used nothing but a pair of garden clippers and a pearing knife. (Goddess Kids pick up all sorts of tricks)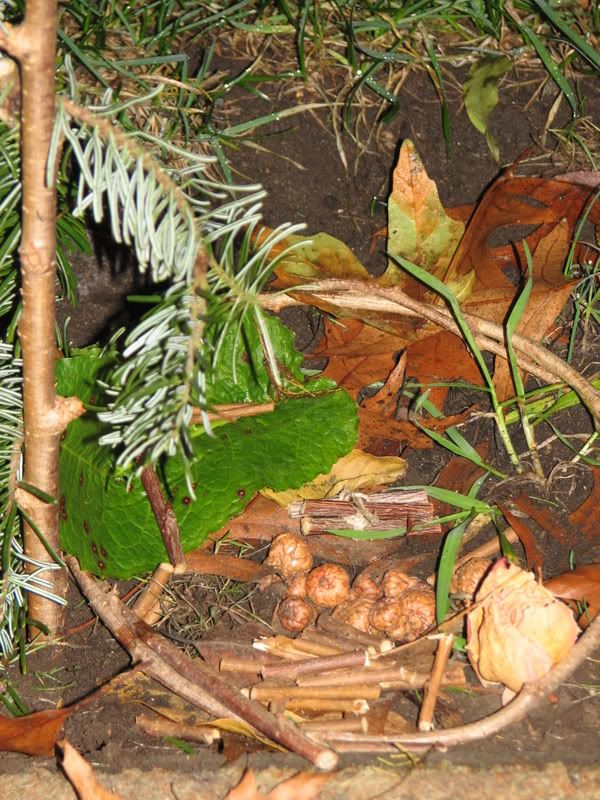 Inside this rainy get away, there is a pile of firewood, and a small acorn banquet.
I was very impressed to say the least.
I guess the Goddess legacey lives on in my spawn.