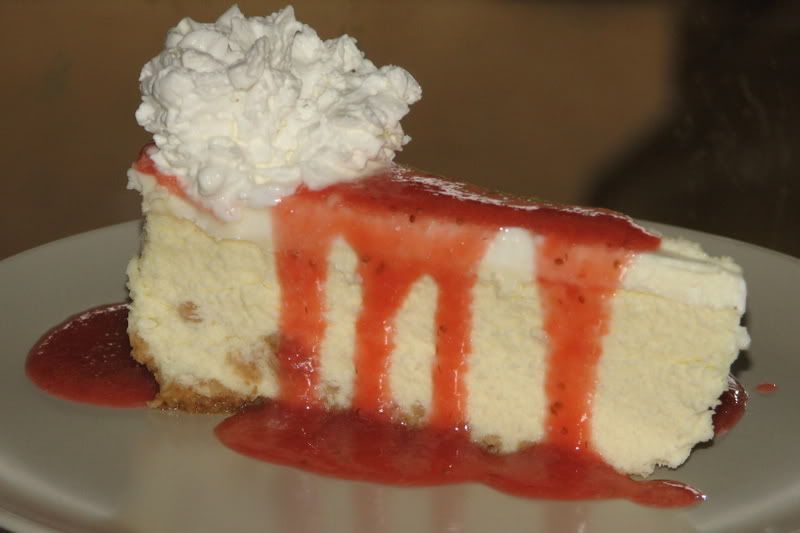 This sauce was so tasty and beautiful... I bought a Costco Cheesecake today for Don's birthday. He loves cheesecake and not being able to eat it, I didn't think I wanted to bake one from scratch... but I had to add some love in there somewhere. So along with some organic strawberries (some from my GARDEN! YAY!), and a stroke of genius, I made this sauce up. It was SO good.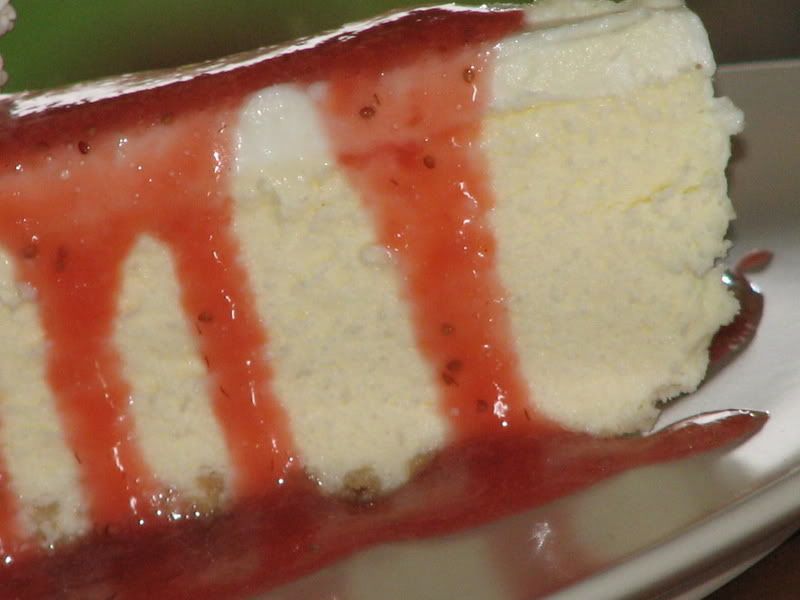 Strawberry Balsamic Vinagar Sauce
1 quart of strawberries
1 Tbs sugar
1 tea balsamic vinagar
1 tea corn startch
Blend all with a stick blender (a new gift/toy... I adore the thing!) in a mason jar. Put in a sauce pan and bring to a low boil stiring consistantly. Put over cheesecake and enjoy. Everyone loved it... Don, the kids... my dad raved about it. I wish I could have had more, but a bite was all I needed... it was great.